Dorset Premier Football League Champions 2018/2019
Hamworthy Recreation FC is affiliated to Dorset FA and has two adult teams.

The First Team play in the Dorset Premier League and the Reserves play in the Dorset Football League.

We are also associated with Bournemouth Collegiate School U18 Team who play as BCS Hamworthy Recreation U18s with home games at Magna Road on Sunday afternoons.
Notices
Hamworthy Recreation FC AGM will be held at The Hamworthy Club at 3pm on Sat 1 August 2020
100 Club drawn for June 2020 at the reopened Hamworthy Club
Click for Results
Even though the season finished early we ask that you continue with your membership of The 100 Club.
ALL results for season 2019/2020 will be expunged.
There will be NO Promotion from the DPL into Step 6.
There will be NO Relegation from the DPL.
Season 2020/2021 will start with the current 17 Member Clubs.
The DPL League Cup for season 2019/2020 is null and void.
There will be NO end of season awards.
The DPL and DFL have announced that the season is over along with all grass roots football.
The Dorset Football League for the Reserves have declared the 2019/2020 Season Null and Void. All results will be expunged and there will be no promotion or relegation and no trophies presented.
It has been agreed that Dorset County Cup Competitions, Season 2019/2020, will not proceed beyond the semi final stage.
The DCFA will record the finalists for each Cup to include our First Team and Reserves
| | | | | |
| --- | --- | --- | --- | --- |
| Date/Time | Team | Opponents | Venue | Postcode |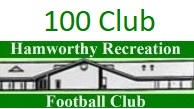 Details of 100 Club and Winners
We take your privacy very seriously Click Here for our Privacy Notice
We welcome our new sponsors for the 2020/2021 season - Broadview Shading Solutions

Follow us on Twitter

Please note that training this week (14 July) will take place on Thursday (16 July)
The FA provided updated guidance on 3 July 2020.
Click Here to view the FA Guidance issued on 3 July 2020
We have resumed training at Magna Road on Tuesday evenings from 7pm to 8.30pm. However, because of restricted numbers this is by invitation only
If you wish to join in with training please email Kirk Grice.
Along with other grass roots football the Bankes Cup Competition has been abandoned for 2019/2020.
Our Reserves entry will be carried forward for the 2020/2021 Competition