Dorset Premier Football League Champions 2018/2019
Hamworthy Recreation FC is affiliated to Dorset FA and has two adult teams.

The First Team play in the Dorset Premier League and the Reserves play in the Senior League of the Dorset Football League.

We are also associated with Bournemouth Collegiate School U18 Team who play as BCS Hamworthy Recreation U18s with home games at Magna Road on Sunday afternoons.
Notices
Pre-Season Friendlies have been arranged for all three teams - Click for Fixtures
100 Club drawn for July 2020 at the AGM - Click for Results
We ask that you continue with your membership and that new players join The 100 Club.
The First Team's Season in the DPL will start on Saturday 29th August 2020
The First Team have been entered in the Dorset Senior Trophy
The Reserve's Season in the DFL will start on Saturday 12th September 2020
The Reserves have been entered in the Dorset Intermediate Cup
The Reserves have been entered in the Saturday Senior of the Bankes Charity Cup
Date/Time

Team

Opponents

Venue

Postcode

Tuesday 4 August - 19:00

First Team

Verwood Town
Pre-Season Friendly

Magna Road

BH21 3AL

Wednesay 5 August - 19:00

Reserves

East Christchurch
Pre-Season Friendly

Magna Road

BH21 3AL

Sunday 9 August - 14:00

BCS Ham Rec U18s

Bournemouth Poppies U18s
Pre-Season Friendly

Magna Road

BH21 3AL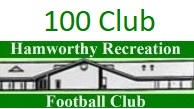 Details of 100 Club and Winners
We take your privacy very seriously Click Here for our Privacy Notice
We welcome our new sponsors for the 2020/2021 season - Broadview Shading Solutions

Follow us on Twitter

FA Statement Issued on 18 July 2020
On 18 July 2020 the FA issued guidelines for the return of outdoor competitive grassroots football.
In summary
From August outdoor competitive football can commence e.g for pre-season friendlies
From September grassroots leagues can commence competitions
The League Management Committees will be meeting as soon as possible to discuss the start of the season and options.
FA Guidance issued on 18 July 2020
We have resumed training at Magna Road on Tuesday evenings from 7pm to 8.30pm. However, because of restricted numbers this is by invitation only
If you wish to join in with training please email Kirk Grice.
Along with other grass roots football the Bankes Cup Competition has been abandoned for 2019/2020.
Our Reserves entry will be carried forward for the 2020/2021 Competition